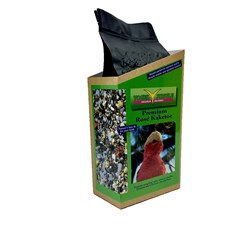 Galah premium freshpack 1500 gr
Product number:
€
14
.
25
From 2000 the most responsible premium for the Rosé! and now in a vacuum package so that the mixture is even better protected !!
This premium was realized through cooperation of the Vogeljungle, veterinarians and lovers of this beautiful species.
The result is a healthy, fresh and well-eaten premium for the rosé which, in addition to the specially selected soft and sweet millet variety, also contains various fruits and vegetables, yet the low fat percentage has remained intact!

Best befor unopened 24 months after production date and after opening 1 year on consumer quality