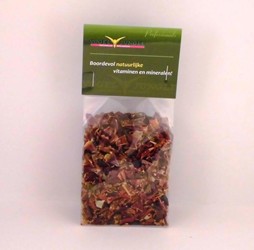 red bell pepper 50 gr
Product number: 55601
€
3
.
25
Dried red bell peppers that are consumed by almost everybird and are a source of vitamin A that your bird so badly needs!

You can use this pepper and mix it with concentrate or just like that.

Of course also perfect to get young birds used to different colors, smells and tastes and to give birds that are recovering an extra boost!