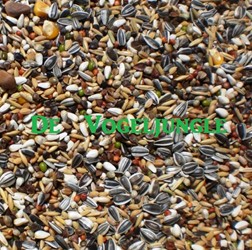 Gold-mix cockatoo seed blend 2 kg
Product number: 14121
€
6
.
25
This cockatoo seed mix of Vogel Jungle is non-oiled so you can add other ingredients safely.
You will find the power back in a sturdy transparent zijvouwverpakking because the quality can be seen.
The basic mixture contains a slightly higher percentage of fat than most seed mixes for the active cockatoo.
Please, take a notice that this mixture is NOT for the Galah,we have another blend click here
Store cool and dry
something for you?