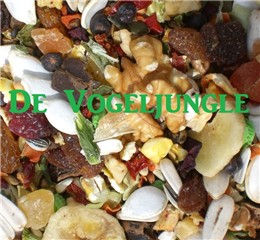 Amazon Natural 2 kg
Product number: 23416
€
23
.
99
This unique Natural Balance range for amazons has been produced because of the demand we have had for diets that are not seed-based.
We have now formulated a new range of species-specific diets that have an incredible range of ingredients.
You will see the stunning range of ingredients in each of the diets that have been produced as the ultimate balanced diet for parrots.
We have sourced only the best quality ingredients we could find
Store cool and dry