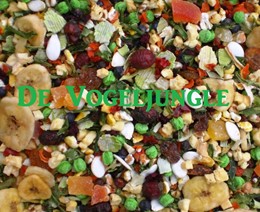 Obst und gemusse mix 200 gr
Product number: 22347
€
6
.
99
When fresh is not available then Vogeljungle has a solution for you!
You can give dried vegetables and fruit to the bird (s)!
Delicious smelling and healthy with different vegetables and 6 kinds of fruit!
Our experience is that young birds are a little larger than the average and a pink glow over the feathers comes from the cockatoo, which has disappeared with the first moult!
Provided that it is kept cool and dry you can use this mixture for 1 year on consumer quality.