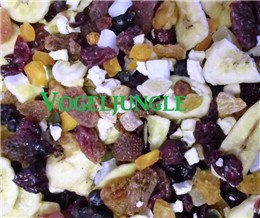 Berrie mixture 10 kg
Product number: 22302
€
134
.
99
this mix was developed to help overweight Parrots.
It includes Juniper, Rosehips, Crann berries, Strawberry and fruits such as , Apple, Mango, Papaya and Mango.
All our products are from the most recent harvests and are human-grade quality.
Because we only mix in relatively small batches, and often by hand, we have greater control over quality.
All products are scientifically tested for levels of all important nutrients.
Store cool and dry expiry date 12 months.